Boosting insurance through educational gameplay | Insurance Business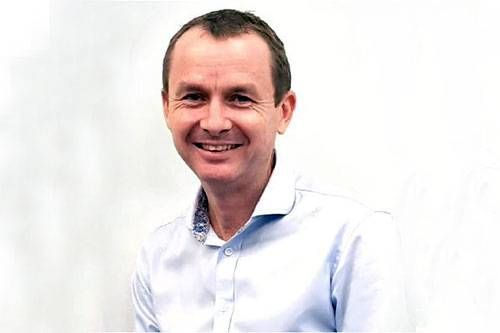 Board games have enjoyed a surge in popularity in recent years, providing entertainment and social interaction for many people. These games' mechanics, as well as their social and immersive nature, result in opportunities for learning.
In many Southeast Asia emerging economies, financial literacy is not yet as high as that of developed economies. As such, Singapore based The Praxis Company is harnessing the educational aspects of board games to help teach people in Southeast Asia about various financial concepts, including insurance, savings and investments.
"The biggest challenge that the industry is facing today is probably the fact that most consumers think of insurance as a luxury purchase or investment rather than a necessity," Greg Martin, CEO of The Praxis Company, told Insurance Business.
According to Martin, in many developing markets, there is a misconception that insurance is only important for rich people. This, he believes comes from a lack of basic financial education.
"There is also a high level of distrust of insurance agents, as they are perceived to lack professional financial knowledge and skill, and that they typically do not come from a strong finance education background," he said. "If people don't trust agents to have the right knowledge and thus the right financial advice for them, there's no reason to purchase their products."
Martin also highlighted the disparity between financial literacy within Southeast Asia. Singapore remains as the regional hub for insurance transactions in Asia, but there is an increasing interest in life insurance in emerging markets.
"National strategies and efforts with regard to financial education and literacy are being encouraged and promoted in advanced countries like Singapore," he said. "However, in emerging markets like the Philippines, Vietnam and Thailand, these concepts are only starting."
With what it termed 'educational gameplay', Praxis has partnered with various financial institutions, schools, and other organisations to impart knowledge in an entertaining and effective manner.
"We incorporate all financial concepts that the audience would like to learn," Martin said. "In fact, we can also include specific insurance product features as well as financial literacy, all in one session. Every Praxis gameplay session is customised and tailored to the specific needs of the audience, it is designed to be interactive and engaging."
Read more: Education is the first step to unlocking the potential of emerging markets
Aside from educating the public about insurance and other financial concepts, games can also be used as part of training for insurance professionals, addressing the perceived lack of financial knowledge among agents and other personnel.
"The Praxis gameplays can also be used as a training tool for financial agents and advisers in the insurance industry," Martin said. "We believe it is an effective tool to make learning more entertaining and powerful. It also helps them to build their confidence in facing new and future clients."
According to Martin, Praxis is working with several local and multinational insurers in Singapore, Thailand, Malaysia, and the Philippines, and the company is looking to expand with some of them into other markets.
"We work with [insurance partners] to enhance agency and advisor recruitment, add gameplay to training, so bringing training 'to life', and in lead generation and sales," he said.
Martin shared that Praxis has seen improvements in several metrics upon the incorporation of gameplay. Using it for recruitment has boosted successful sign-on rates by around 20%. Confidence and knowledge has been improved by around 80% when applied during the training process. Conversion rates have also improved when applied for leads and sales in agency, worksite, and bancassurance channels.
"Our approach is that we work closely with our insurance partners primarily via a licensing model with co-branded Praxis toolkits, gameplays designed by Praxis for our partners' objectives (e.g. sales) and training their people to be game masters and/or game facilitators," he said.